CONTACT US
Address:910, 1085 Heping Road, Luohu District, Shenzhen
Website:www.longstartech.com.cn
TEL:0755-2556 9680
FAX:0755-2556 6650
Mobile:13316929948
Email:James@longstartech.com.cn
Contact Person :James
LOGNSTART NEWS
---
PM2.5 laser dust sensor can prevent the PM2.5 concentration in Shenyang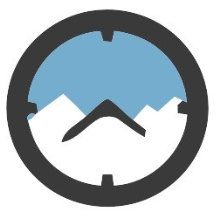 23.3.2016
Source:www.longstartech.com.cn
WHO believes that the safe concentration of PM2.5 is 24 hours average concentration of less than 25 micrograms per cubic meter.
沈阳的数据大概是自中国2013年开始监测空气质量并公布实时数据以来污染程度最高的。
Shenyang's data is probably the highest level of pollution since China began monitoring air quality in 2013 and published real data.
当地政府说,PM2.5的浓度在8日下午达到峰值,超过每立方米1200微克。官方的新华社报道,在有些监测地点这一指标高达每立方米1400微克。
The local government said that the concentration of PM2.5 reached a peak in the afternoon of 8, more than 1200 micrograms per cubic meter. The official Xinhua News Agency reported that in some of the monitoring sites as high as 1400 micrograms per cubic meter.
当地发布最高级别警报,告诫居民留在室内,并要求工厂减产以降低污染。
The highest level of warning issued by the local residents, warned residents to stay indoors, and asked the factory to cut production to reduce pollution.
社交媒体上发布的图片显示天空呈灰黑色,一些人抱怨嗓子疼。
Social media published pictures show the sky was black, some people complained of sore throat.
一到冬天,中国北方通常会烧煤取暖,据信这种做法导致空气污染。工厂的排放和车辆增加也是中国空气污染的主要原因。
In winter, coal is usually burned in the north of China, and it is believed that this will lead to air pollution. Factory emissions and vehicles are also the main cause of China's air pollution.
随着时代的发生,科技的进步,生活的提高,我们的环境污染也日益严重。
With the development of science and technology, the improvement of life, the pollution of our environment is becoming more and more serious.
在电视台主持人柴静的报道下,我们的国民慢慢了解了PM2.5是什么概念;细颗粒物指环境空气中空气动力学当量直径小于等于 2.5 微米的颗粒物。
In the television host Jing Chai's report, our people slowly understand the concept of PM2.5 is fine particulate matter refers to ambient air in the equivalent diameter equivalent to less than 2.5 microns in diameter particles.
由于我们的环境日益恶劣,国内的空气净化器行业活跃了起来,但是单单有净化对于国民的使用来说就是未知数,没有具体数字表明,无法深刻的意识到PM2.5的变化,自己购买的净化器是否有效果等等。
Due to the deteriorating environment, the domestic air purifier industry active up, but only purification for the use of the national is unknown, no specific figures show, cannot deep consciousness to PM2.5 changes, buy their own purifier is effective fruit and so on.
基于以上的原因,国内一些公司研发出了激光式PM2.5粉尘检测传感器,这款传感器就是采用650nm激光,利用光的散射性原理,检测空气中的PM2.5的含量;这里面和以前的LED传感器的主要区别就是激光的一致性,聚焦性,波长单一等特点,可以区分出PM10,PM2.5等成分。
Based on the above reasons, some domestic R & D the laser PM2.5 dust detection sensors, this sensor is the use of 650nm laser, using the principle of light scattering, detection of airborne PM2.5 content; consistency of the main difference between this and previous led sensor is laser, poly coking, single wavelength characteristics, can distinguish between PM10, PM2.5 and other components.
我司是韩国QSI激光二极管的总代理,对激光行业的专业和熟悉程度,专门成立了激光模组事业部,这个部门研发出适用于PM2.5激光粉尘传感器的激光光源(激光模组),可以根据每家公司的具体要求定制,包括焦距、外型尺寸、功率大小等等;
Division I is the general agent of South Korea QSI laser diode, laser industry professional and familiarity of the degree, set up a special laser module division, the R & D department for PM2.5 laser dust sensor of laser light source (laser module), can according to the tailored to the specific requirements of each company, including focal length, size and shape, the size of the power and so on.