CONTACT US
Address:910, 1085 Heping Road, Luohu District, Shenzhen
Website:www.longstartech.com.cn
TEL:0755-2556 9680
FAX:0755-2556 6650
Mobile:13316929948
Email:James@longstartech.com.cn
Contact Person :James
LOGNSTART NEWS
---
LED industry market reform to accelerate the UVLED, IRLED fields fiery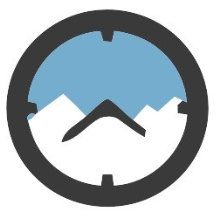 23.3.2016
Source:www.longstartech.com.cn
LED industry for the rapid market change. In recent years have to adjust organization and strategy direction and also improve luminous efficiency, slashing prices low cost at the same time, trying to break into the niche market to increase the profit. Currently led mainstream applications, including mobile phones, large size backlight, lighting and car with growth momentum slowed down, increasing led factory invested in niche market applications such as UVLED and IRLED, is expected to boost the market demand.
LED储于超表示,2015年全球LED市场产值预估约145.2亿美元,年增率(YoY)降至2%,但由于LED价格跌得快又凶,不排除第四季结算时可能出现负成长情形。
LED stored in ultra said that in 2015 the global LED market value estimated at about $, the annual growth rate (YoY) fell to 2%, but due to the LED price fell fast and fierce, do not rule out the possibility of negative growth in the fourth quarter settlement.
储于超指出LED产业已进入平原期,估计未来五年全球LED市场年复合成长率(CAGR)恐仅约3%,LED供需失衡问题也将持续,但在LED产业大局底定下,应能加速淘汰无效产能,迫使部分厂商退出市场。至于LED利基市场应用如红外线(Infrared,IR)LED、紫外线(Ultraviolet,UV)LED,并根据其不同波长分为UVA、UVB、UVC,则相对有机会带动需求成长。台厂晶元光电、研晶光电,以及日厂日机装(Nikkiso),也分别在会中针对UVLED、IRLED领域发展表达看法。
Storage in that LED industry has entered a period of plain estimated in the next five years, the global LED market years compound growth rate (CAGR) fear only about 3%, led the imbalance between supply and demand will continue, but in the LED industry overall Diding under should be can accelerate the elimination of void capacity, forcing some manufacturers out of the market. As for the LED niche market applications such as infrared (Infrared, IR) LED, ultraviolet (Ultraviolet, UV) LED, and according to its different wavelengths are divided into UVA, UVB, UVC, then the relative opportunity to drive growth in demand. Taiwan factory EPISTAR research, the optical crystal, and factory, machine installed (Nikkiso), were also at the meeting for UVLED, IRLED sectors to express their views.
IRLED:夜视系统、生物传感需求高
IRLED: night vision systems, high demand for biological sensing
晶电研发中心副总谢明勋指出,UVLED、IRLED属于利基市场,目前需求量虽然不大但利润较佳,以IRLED来说,单颗价格约为同尺寸蓝光LED的8至16倍。晶电拥有UV到IR全系列光谱LED芯片,其中IRLED主要应用在安防监控(Security)及感测器(Sensor)两大范畴。
Crystal electric R & D Center Deputy Chief Xie Mingxun pointed out that UVLED, IRLED a niche market, currently in demand although modest but profits are good, IRLED, single price about same size blue LED 8 to 16 times. Crystal power has UV to IR full spectrum LED chip, where IRLED is mainly used in the security monitoring (Security) and sensor (Sensor) two categories.
安防监控领域方面,应用包括采用IR850nm、940nmLED的网络监控摄影机,还有设置于汽车头灯中的夜视(NightVision)系统,驾驶视野可达150至200公尺之远,同时也更清晰。谢明勋进一步表示,夜视系统对IRLED需求量应属最大宗。
The security monitoring field. Applications include using network monitoring camera IR850nm 940nmLED, and set in the headlights of night vision (Nightvision) system, driving vision up to 150 to 200 meters away, and more clear. Xie Mingxun further said that the night vision system for IRLED demand should be the largest.
感测器领域应用广泛,除了用于智能手机的近距离感应器(ProximitySensor)模组、穿戴式设备外,也包含前景备受看好的生物感测器(Bio-Sensor)应用,例如侦测心跳与血氧,前者采用IR530nm、660nm、940nmLED,后者则采用IR660nm与940nmLED。另外,针对需要特殊波长的虹膜辨识应用,晶电也有IR810nmLED可对应,在竞争上相当具有优势。
Sensing device is widely applied in the fields, except for smart phones the proximity sensor ProximitySensor module, wearable devices, containing the outlook highly optimistic about the bio sensing device (Bio-Sensor) application, such as detection of heart rate and blood oxygen, the former uses IR530nm, 660nm, 940nmLED. The latter is the IR660nm 940nmLED. In addition, for the need for special wavelengths of iris recognition applications, there is also a IR810nmLED crystal, the competition has a considerable advantage.
UVLED:客制化解决方案切入工业、医疗领域
UVLED: customized solutions to the industry, the medical field
据分析,2014年UVLED市场渗透率达15%,市场规模约1.22亿美元,储于超估计2020年UVLED市场规模,可望快速成长到3亿美元以上;而在UVLED市场中,又以UVA占九成比重之高,其最大宗应用当属UV固化(UVcuring)。
According to the analysis, 2014 UVLED market penetration up to 15%, market size of about $122 million storage in super estimated 2020 UVLED market scale is expected to grow quickly more than $3 billion; and in its market, and UVA accounted for 90% of the proportion of high, the largest religious applications undoubtedly UV curing UVcuring.
研晶光电董事长魏志宏说明,UV固化应用涵盖医疗黏合、电子零件组装、印刷、涂布等;另如光触媒杀菌、UV曝光也属于UVA应用范畴。他表示,由于这些应用设计各不相同,因而使UVLED在替代传统UV灯上更添难度,必须打造整套系统才可置换,甚至需要混光使用以符合客户需求。
Research crystal photoelectric Chairman Michigan description and application of UV curing covers medical adhesive, electronic parts assembly, printing, coating etc.; others, such as photocatalyst sterilization, UV exposure also belongs to the category of UVA application. He said that due to the design of these applications are not the same, so that UVLED more difficult to replace the traditional UV lights, you must create a whole system can be replaced, and even the use of mixed light to meet customer needs.
魏志宏表示,目前UVALED已陆续应用于工业领域并走向普及化,未来两年可望出现显著成长,但他也坦言,尽管UVLED毛利相对较高,想切进市场还是得克服许多障碍。UVALED属于高度客制化市场,并以服务为导向,必须提供客户全面解决方案,单一设计并不能对应所有需求;而高光强(HighIrradiance)、准直光(CollimatedOptics)与成本之间,也必须取得平衡有所妥协。
Michigan said that currently UVALED has been gradually applied in the field of industrial and universalization, over the next two years is expected to grow significantly, but he also admitted that, despite its relatively high gross profit, want to cut into the market still have to overcome many obstacles. UVALED belongs to the highly customized market, and to serve as a guide to provide customers with a comprehensive solution, a single design is not corresponding to all the needs, and high light intensity (HighIrradiance), collimating light CollimatedOptics and cost, also must balance compromise.
UVLED另一块重要市场,便是应用于杀菌、医疗、树脂硬化等领域的深紫外线(DeepUltraviolet,DUV)LED。日厂日机装(NIKKISO)的DUVLED产品波长在250nm到350nm间,由诺贝尔物理奖得主赤崎勇教授、天野浩教授所指导研发。日机装经理CyrilPernot表示,DUVLED产品效能经过多年持续改善,目前285nm产品在350mA电流下,输出功率从30mW提升至50mW;另针对各项应用研发模组式解决方案,例如针对消毒应用开发出杀菌净水设备模组。
UVLED another important market, it is applied to sterilization, medical, resin hardening and other areas of deep ultraviolet (DeepUltraviolet, DUV) LED. The DUVLED product wavelength of NIKKISO (Japanese Japanese factory) is 250nm to 350nm, which is directed by Professor Amano Hiroshi and Professor Nobel, who is the winner of the Akasaki Yong prize for physics. Nikkiso manager CyrilPernot said, DUVLED product performance after years of continuous improvement, the 285nm products under the current of 350mA, output power from 30MW up to 50MW. On the other hand, aimed at the development and application of modular solutions, for example for the disinfection of application development a sterilization water purification equipment module.
不可见光领域门槛高,突破挑战推动产业成长
Not visible light field threshold, to promote the industry to promote industrial growth
综观LED不可见光领域发展,储于超表示IRLED、UVLED有相当不错的前景,像是IRLED应用于生物传感、UVCLED应用于杀菌方面等都值得期待。不过,由于进入该领域门槛不低,并非推出对的产品就能顺利打进市场。
A comprehensive overview of the development of the field of light in the field of LED, Chu Chu IRLED, UVLED has a very good prospect, such as IRLED application in biological sensing, UVCLED application in the field of sterilization and so it is worth looking forward to. However, due to the threshold is not low into the field, not the introduction of the product will be able to successfully enter the market.
以IRLED用于生物传感为例,必须通过一连串繁琐认证且需时较长,还得视品牌大厂导入速度,因此机会相对不易评估;又以大多采取客制化的UVLED来说,厂商无法像过去一样以规模经济压低成本,必须调整企业结构才能因应客制化订单而快速变动。储于超认为未来LED市场仍存在商机,期待相关技术突破创新,成为接下来市场持续成长的推动力。
To IRLED for biosensing for example must through a series of complicated certification and needs a long time, depending on the brand manufacturers import speed, so the chances are relatively easy to evaluate; and mostly adopts a UVLED customized, manufacturers can not as in the past as economies of scale to drive down the cost of must be enterprise restructuring to for customized orders at a rapid rate. Storage in the future LED market is still in the future business opportunities, and look forward to the relevant technical breakthroughs and innovation, the market continued to grow as a driving force.