CONTACT US
Address:910, 1085 Heping Road, Luohu District, Shenzhen
Website:www.longstartech.com.cn
TEL:0755-2556 9680
FAX:0755-2556 6650
Mobile:13316929948
Email:James@longstartech.com.cn
Contact Person :James
LOGNSTART NEWS
---
Global photovoltaic market value or has reached $150 billion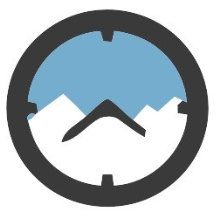 23.3.2016
Source:www.longstartech.com.cn
From the international society for Optical Engineering (SPIE) analysis shows that the overall size of the global photovoltaic market at least $150 billion. The data from the SPIE industry and market strategist at Steve Anderson in 9 in New York earlier this month (New York Photonics, NYP photoelectric) annual meeting of the report. Mr Anderson described the report: "for those who are seeking influence in their respective areas of industry leaders and academic researchers, this analysis can provide very valuable information."
.
此外,对于那些正在寻求最佳投资方向、以确保未来的经济实力和国家安全的风险投资者和政策制定者而言,这也是一个有价值的新资源。
In addition, it is also a valuable new resource for those who are seeking the best investment direction to ensure the future economic strength and national security risk investors and policy makers.
70万个就业岗位
700 thousand jobs
来自SPIE的报告显示,全球光电子元器件核心市场主要由46个国家的2,750家公司组成,每年产生约1560亿美元的收入。这些公司能提供70万个工作岗位,主要生产材料、LED、激光器、探测器、图像传感器、透镜、棱镜、光学滤光器、光栅、光纤和其他光电子元器件。
Reports from the SPIE show that the core market of global optoelectronic components consists of 2750 companies in 46 countries, each year produces about $156 billion in revenue. These companies can provide 700 thousand jobs, the main production materials, LED, laser, detector, image sensor, lens, prism, optical filter, grating, optical fiber and other optoelectronic components.
Anderson评论说,SPIE分析团队的下一个项目将集中统计全球利用光子学的市场的规模。他表示:"世界各地的业内人士都非常欢迎这些数据,也都欣赏报告的透明度,这是一个重要的信誉因素。"
Anderson commented that the SPIE analysis of a project team will focus on the size of the global use of photonics market statistics. He said: "the industry around the world are very welcome to these data, also appreciate the transparency report, which is an important factor of reputation."
SPIE的分析报告中对光电子行业所能产生的工作岗位和收入的估计,对政策制定者带来的影响在一些地区是非常明显的,例如在欧洲,光电子已被确定为六大关键驱动技术之一。
SPIE analysis report on the photoelectron industry can generate jobs and revenue estimates and the policy formulation influence has brought in some areas is very obvious, such as in Europe, photoelectron has been identified as the six key driving technology of.