CONTACT US
Address:910, 1085 Heping Road, Luohu District, Shenzhen
Website:www.longstartech.com.cn
TEL:0755-2556 9680
FAX:0755-2556 6650
Mobile:13316929948
Email:James@longstartech.com.cn
Contact Person :James
LOGNSTART NEWS
---
The real age of the skin can be measured by the laser technology of the beautiful woman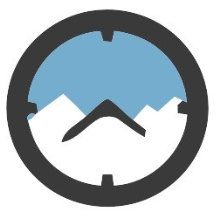 23.3.2016
Source:www.longstartech.com.cn
According to foreign media reports, when we looked in the mirror every morning and observed their own time, we can see signs of the passing of youth, but had the scientists haven't a standard method to measure the degree of skin aging, but the recent Taiwan researchers found, laser or was used for the determination of the age of the skin.
台湾大学特聘教授Chi-Kuang Sun、医学研究员、皮肤科医师Yi-Hua Liao和其他研究人员对52个年龄从19岁到79岁的受试者的皮肤进行了评估。研究人员利用红外线激光束检测受试者前臂内侧皮肤(不容易受到紫外线伤害)情况,该光束可透入到皮肤表皮层和真皮层交界处。
Taiwan University Distinguished Professor Chi-Kuang sun, medical researcher, dermatologists Yi-Hua the Liao and other research staff of 52 age from 19 to 79 year old subjects were skin was evaluated. Researchers using infrared laser beam is detected by forearm medial cutaneous (less susceptible to UV damage), the beam can penetrate into the skin, the epidermis and the dermis junction.
研究人员还利用谐波震荡显微镜技术扫描获得了一份皮肤组织高清3D图像,它可以显示皮肤细胞结构。该图像显示本质老化的角质细胞(表皮层最常见的细胞)总尺寸和细胞核尺寸变大。然而其它类型的皮肤细胞却没有发生相似的变化。对此,Sun称,两种细胞的变化情况可以为判断"皮肤是外因老化还是本质老化(遗传因子、岁月引起的皮肤老化)"提供帮助。
The researchers also used a scanning microscope technology of harmonic oscillations of skin tissue HD 3D image was obtained, which can display the structure of skin. The image shows the nature of aging keratinocytes (the most common skin cells) the overall size and the size of the nucleus. However, other types of skin cells did not produce similar changes. In this regard, Sun said the changes of two kinds of cells can be judged "is the external skin aging or aging essence (genetic factor, age induced aging of the skin) to provide help.
本质老化和外因老化有所不同,外因老化主要是由日照引起。"有许多外因可以加速皮肤老化进程,比如抽烟、紫外线和压力。
The nature of aging and external aging is different, the external cause of aging is mainly caused by the sun. "There are many external factors that can accelerate the aging process of the skin, such as smoking, ultraviolet light, and pressure.
Sun还表示:"研究结果可能为那些关注皮肤健康的人提供帮助,而且还能为衡量抗皮肤衰老产品的有效性提供一定帮助。"
Sun also said: "the results of the study may provide help to those who are concerned about the health of the skin, but also to measure the effectiveness of anti-aging products to provide some help."