CONTACT US
Address:910, 1085 Heping Road, Luohu District, Shenzhen
Website:www.longstartech.com.cn
TEL:0755-2556 9680
FAX:0755-2556 6650
Mobile:13316929948
Email:James@longstartech.com.cn
Contact Person :James
LOGNSTART NEWS
---
Uvled to change the LED industry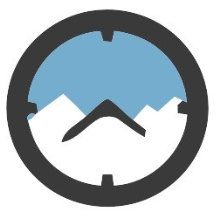 23.3.2016
Source:www.longstartech.com.cn
Entered in twenty-first Century, due to the rapid development of science and technology, many industries have ushered in a great opportunity and challenge. The coexistence of opportunities and challenges in the modern society, can seize the opportunity to survive the challenge will usher in another peak. And UVLED is a huge opportunity for the LED industry.
6月9日,由广州光亚法兰克福展览有限公司举办的"亚洲LED高峰论坛"在广州琶洲展馆8号会议室盛大开幕。本次大会以"洞察亚洲LED4强——中国大陆、日本、韩国、中国台湾产业展望"及"Executive-Level策略交流大会——全球LED巨头共商产业掣肘及经营策略"为主题,由香港应用科技研究院有限公司、材料与钩状技术群组高级经理钟沛璟先生主持。
On June 9, organized by Guangzhou Guangya Messe Frankfurt Co., Ltd "Asia led summit" in Pazhou, Guangzhou City No. 8 conference room grand opening. The conference to "insight Asia LED4 - Mainland China, Japan, South Korea, China Taiwan Industrial outlook" and "Executive-Level strategy exchange conference of global LED giant to discuss industry constraints and business strategy" as the theme, by the Hong Kong Applied Science and Technology Research Institute Co., Ltd., materials and hook Technology Group Senior Manager Zhong Peijing Mr. presided over the.
在报告中,他具体对比传统紫外固化水银灯阐明UV LED的特点。一般传统紫外固化水银灯寿命为500至1000小时,加上每次使用前需先预热,因此实际有效使用时间更远低于500小时。而UV LED灯则可以达到3万-5万小时的运营寿命。另外,传统紫外固化水银灯还会产生大量的热与红外线、热量高,需搭配冷却系统与空调设备,再加上庞大的设备体积、能量耗大、寿命短、含汞,并产生臭氧等,而用UV LED当光源,就能够获得较高的UVrange出光效率,同时兼具体积小、单一波长的优点,让UV光源可距离涂层很短,大幅提高有效光源,同时加快反应时间,让时间小于百万分之一秒(ms),不需预热,即开即用,不需成天开机,大幅提高有效使用时间。
In the report, he specifically compared the traditional UV curing mercury lamp to clarify the characteristics of LED UV. Generally traditional UV curing mercury lamp life is 500 to 1000 hours, plus the need to preheat before each use, so the actual effective use of time longer than 500 hours. While the LED UV lamp can reach 30 thousand -5 million operating life. In addition, traditional UV curing mercury lamp will produce large amounts of heat and infrared, high calorie, need to match the cooling system and air conditioning equipment, coupled with the huge volume of equipment, energy consumption, short service life, mercury, and produce ozone, and UV LED as light source can get higher UVrange light efficiency, has both the advantages of small volume, single wavelength and to UV light source can be from the coating is very short, a substantial increase in the effective light source, at the same time to speed up the reaction time, let time less than a millionth of a second (MS), without preheating, ready to use, does not need to boot all day, a substantial increase in the effective use of time.
当然,UV LED也有一定的不足。Mark以UV LED的光效衰退曲线来阐明其与温度之间的关系,温度越高,UV LED衰退越快,因此,UV LED芯片结构需要做好、散热要处理好。另外,处于越低的波长阶段,UV LED越难生产。对于当前UV LED的应用,Mark表示,UV LED主要用于医疗、工商业用印刷设备、验钞机等,通常高波段LED更加便宜,当前UV LED在450nm波段内价格接近普通紫外灯。Mark认为,未来UV LED市场增长率将为30%-50%,并全面替代普通紫外灯。
Of course, LED UV also has some deficiencies. UV LED Mark light effect of the recession curve to clarify the relationship between the temperature and the temperature, the higher the temperature, the faster LED UV recession, therefore, LED UV chip structure needs to be done, cooling to deal with. In addition, at the lower wavelength stage, the more difficult to produce LED UV. For the application of the UV LED, said mark, UV LED is mainly used in medical, industrial and commercial printing equipment, such as banknote detector, usually high band led cheaper, the current UV LED in the 450 nm band prices close to ultraviolet light. Mark believes that the future of LED UV market growth rate will be 30%-50%, and a comprehensive alternative to ordinary ultraviolet lamp.
对于uvled这个巨大的机遇,led行业从业者能否抓住这个机会,让led行业焕发出巨大的能量,这决定这led行业能在这个竞争激烈的社会生存多久。
For UVLED this great opportunity, LED industry practitioners can seize this opportunity, so that the LED industry glow with great energy, which determines how long this LED industry can survive in this competitive society.