CONTACT US
Address:910, 1085 Heping Road, Luohu District, Shenzhen
Website:www.longstartech.com.cn
TEL:0755-2556 9680
FAX:0755-2556 6650
Mobile:13316929948
Email:James@longstartech.com.cn
Contact Person :James
LOGNSTART NEWS
---
UV LED will change the pattern, UVLED mercury lamp replacement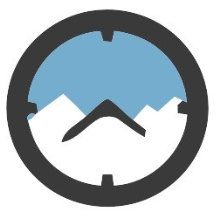 23.3.2016
Source:www.longstartech.com.cn
Original title: UV LED will become a substitute for energy-saving lamp?
据报道,日前美国威世半导体(VishayIntertechnology)推出了带有硅树脂透镜的新款陶瓷基板的UVLED——VLMU5200-385-140。威世半导体VLMU5200-385-140,旨在提供一个性能可靠、节能的替代汞灯。其具有非常长的使用寿命,采用5.2mmx5.2mmx3.1mm表面贴装封装,可用于医疗、工业和印刷应用。
According to reports, the United States has recently introduced a semiconductor (VishayIntertechnology) with a silicon resin lens of the new ceramic substrate UVLED - VLMU5200-385-140. Vishay VLMU5200-385-140, aims to provide a reliable and energy-saving alternative to mercury lamps. It has a very long service life, the use of 5.2mmx5.2mmx3.1mm surface mount package, can be used for medical, industrial and printing applications.
相比典型的汞灯,VLMU5200-385-140的硅树脂镜头实现了极长的使用寿命。环境友好型UVLED不含重金属,耐冲击,不会因频繁的开/关而劣化,可靠性大大提高。汞灯需要复杂的驱动电路和15分钟的预热时间,而VLMU5200-385-140只需要简单的低压电路,且不需要时间预热。
Compared with the typical mercury lamp, silicone lens VLMU5200-385-140 achieves extremely long service life. Environment friendly UVLED does not contain heavy metals, impact resistance, not because of frequent on / off and deterioration, reliability greatly improved. Mercury lamp requires complex driving circuit and a 15 minute warm-up time, and VLMU5200-385-140 only need to simple low voltage circuit, and does not require preheating time.
采用InGaN技术制造,此次发布的器件在500mA和700mA电流时的典型辐照功率分别为2500mW和3600mW,波长范围从380nm到390nm。VLMU5200-385-140的发射角为140℃,700mA时的辐照强度为1054mW/sr。
Using InGaN technology, the release of the devices in the 500mA and 700mA current when the typical radiation power of 2500mW and 3600mW, respectively, the wavelength range from 380nm to 390nm. The emission angle of VLMU5200-385-140 is 140, and the radiation intensity of 700mA is 1054mW/sr.
LED的性能规格使其非常适合美甲、牙科和海报印刷里的UV固化,血液和伪钞检测,以及光催化净化。VLMU5200-385-140符合欧盟环保(RoHS)和威世(Vishay)绿色标准,无卤素,适合回流焊工艺,潮湿敏感度等级达到J-STD-020的2级。
Such performance specifications make it very suitable for the nail, dental and poster printing UV curing, blood and counterfeit detection, and the photocatalytic purification. VLMU5200-385-140 in line with the EU environmental protection (RoHS) and the world (Vishay) green standards, no halogen, suitable for reflow soldering process, the moisture sensitivity level of 2 to J-STD-020.