CONTACT US
Address:910, 1085 Heping Road, Luohu District, Shenzhen
Website:www.longstartech.com.cn
TEL:0755-2556 9680
FAX:0755-2556 6650
Mobile:13316929948
Email:James@longstartech.com.cn
Contact Person :James
LOGNSTART NEWS
---
Seoul semiconductor or won the UVLED industry's first throne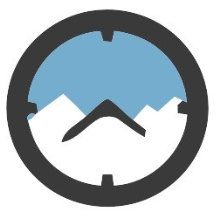 23.3.2016
Source:www.longstartech.com.cn
Original title: Seoul semiconductor or won the UVLED industry's first throne?
一方面,UVLED市场虽有限但高毛利十分诱人,另一方面,通用照明市场进入价格战利润不断走低,这促使不少LED厂商尤其是中游封装企业纵身UVLED新蓝海的开拓,在2008年,只有约10家公司在开发、制造UVLED,而后有50多家公司涉足了UVLED市场(其中有30家是在2012年到2014年期间涉足的)。
On the one hand, UVLED market, although limited but high margin is very attractive, on the other hand, the general lighting market to enter the price war profits continue to decline, prompting many LED manufacturers particularly in midstream packaging companies jump UVLED new blue ocean to develop, in 2008, only about 10 companies in the development and manufacturing of UVLED and more than 50 companies involved in the UVLED market (of which there are 30 home is in 2012 to 2014 period involved).
日前,首尔半导体在UVLED领域进行"高调"布局,据韩国日报报导,首尔半导体子公司首尔Viosys拟收购SETi(SensorElectronicTechnology)公司50%股权,重点在于拓展UVLED事业。
Recently, Seoul semiconductor in the field of UVLED for "high-profile" layout, according to daily reports in South Korea, Seoul semiconductor company, Seoul viosys intends to acquire SETi (SensorElectronicTechnology) 50% stake in the company, with emphasis on expanding its business.
从目前技术和市场来看,美国的SETi被行业普遍认为是全世界UV-B和UV-C做得最好的企业,其雄霸深紫外LED性能宝座已经超过10年。(注:UV-LED产品规格依波长可分为UV-A(长波长紫外线,320~400nm)、UV-B(中波长紫外线,280~320nm)与UV-C(短波长紫外线200~280nm)三类。)
From the point of view of the current technology and market, the SETi is industry generally believe that the world of UV-B and UV-C is doing the best enterprise, the dominated deep UV LED performance throne has more than 10 years. Note: UV-LED product specifications EBOHR long can be divided into UV-A (long wavelength ultraviolet, 320~400nm), UV-B (in the wavelength of ultraviolet, 280~320nm) and UV-C (short wavelength ultraviolet 200~280nm) three categories. )
而在UVLED技术水平来看,首尔半导体属于亚于SETi的第二梯队企业,其进入UVLED市场较早,目前已开发全波长UVLED产品,最短波长可做到275nm。其子公司首尔Viosys成立于2002年,Viosys创投公司NitrideSemiconductor提议与首尔半导体共同研发及技术合作,发展长辐射波长(360nm至400nm)UVLED部门。首尔Visoys自2005年起就开始与SETi合作,商品化辐射波长350nm以下的UVLED芯片商品化,其产品寿命及亮度备受认可。且其LED专利技术包括Acrich、nPola、UVLED以及UVLED系统应用领域,亦获得IEEE光谱杂志认证,这为首尔半导体在UVLED领域中更添竞争力。
In the UVLED technology level, the Seoul semiconductor is inferior to the second tier SETi enterprise, its access to the UVLED market earlier, has developed a full wavelength UVLED products, the most short wavelength can be done 275nm. Its subsidiary, Seoul Viosys was founded in 2002, Viosys Vc firms NitrideSemiconductor proposed joint research and development and technical cooperation with Seoul semiconductor, the development of long radiation wavelength (360nm to 400nm) UVLED department. Seoul Visoys since 2005 began to cooperate with the SETi, the commercialization of radiation wavelength 350nm following UVLED chip commercialization, its product life and brightness is recognized. And its LED patented technology, including Acrich, nPola, UVLED and UVLED system applications, also obtained IEEE spectrum journal certification, which for the Seoul semiconductor in the field of UVLED added more competitive.
首尔半导体已经为首次入主美国的UVLED制造商做好管理阶层异动准备,借着成为SETi公司最大持股股东,首尔半导体得以要求其提升南加州的UVLED芯片厂出货量至原先的三倍。同时也必须掌握管理职权,主导策略经营发展并拓展UVLED的量产之路。
Seoul semiconductor has first entered UVLED manufacturers in the United States prepare for class management turnover, by becoming SETi company's largest shareholder, Seoul semiconductor can be requirements to upgrade its southern California UVLED chip factory shipments to the original three times. At the same time, it is necessary to master the management authority, leading the strategic management to develop and expand the production of UVLED.
现首尔半导体子公司首尔Visoys加大其在SETi的股份,成为最大持股股东,或逐步登上UVLED第一宝座?大陆厂商青岛杰生、晶瑞光电、鸿利光电及台厂晶电、光鋐、研晶、亿光、隆达、艾笛森等后起之秀的发力亦不容忽视,今年光亚展上随处可见的UVLED产品是明显体现。2019年5.2亿美元UVLED市场谁来主导还是未知数。
Now Seoul semiconductor company, Seoul Visoys increase its stake in SETi, become largest shareholder, or has stepped on its first throne? Show on the mainland manufacturers Qingdao Jason, Jing Rui optoelectronics, honglitronic and crystal power plant, light hung, research crystal, billion light, Lunda, Edison and other budding force also nots allow to ignore, this year light sub everywhere UVLED products is evident. 2019 $UVLED market who led the dollar is still unknown.