CONTACT US
Address:910, 1085 Heping Road, Luohu District, Shenzhen
Website:www.longstartech.com.cn
TEL:0755-2556 9680
FAX:0755-2556 6650
Mobile:13316929948
Email:James@longstartech.com.cn
Contact Person :James
LOGNSTART NEWS
---
Innotek LG developed a thin heart rate sensor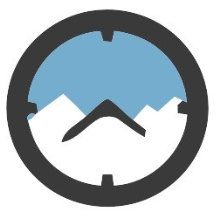 23.3.2016
Source:
In the era of Internet of things, the sensor used to collect and analyze data is essential. We will continue to develop advanced sensors, and connect them to the electronics, wearable, intelligent machines and automotive equipment, in order to push the development of animal networking market.
智能机和可穿戴装置普遍选择了配备心率传感器,以监测人体心率、压力指数和氧含量等信息。而LG Innotek的新型心率传感器模块做到了更小更节能,且精度更高。可穿戴设备的关键,是在缩小设备尺寸的同时减少功耗。因为用户会长时间佩戴,如果耗电太多,就会拖累优秀的功能和影响产品的流行。
Intelligent machines and wearable devices are generally equipped with a heart rate sensor, to monitor the human heart rate, pressure index and oxygen content and other information. Innotek LG's new heart rate sensor module to achieve a smaller and more energy efficient, and more accurate. You can wear the device key, is to reduce the power consumption in reducing the size of equipment at the same time. Because the user long time wear, if the power is too much, it will drag on the function and influence of excellent products popular.
LG Innotek开发出了一些关键性的技术,比如汽车扭角传感器,以及用于网络摄像头的光电传感器。根据研发功能的不同,它们会以不同组合的形式到来,并为公司创造一份新的收入来源。
LG Innotek has developed a number of key technologies, such as automobile torsion angle sensor and photoelectric sensor for network camera. According to the development of different functions, they will come in the form of different combinations, and create a new source of income for the company.
该公司称,其新型心率传感器在单个半导体芯片上整合了光敏和发光二极管,厚度仅1mm,这主要归功于使用了嵌入式印刷电路板(PCB)技术。
The company said the new heart rate sensor on a single semiconductor chip integrated light and light emitting diode, the thickness of only 1mm, this is mainly due to the use of embedded printed circuit board (PCB) technology.
当用于穿戴设备和智能机的时候,这种模块可催生更薄更自由的设计。与现有模块相比,其活体信号接收能力提升了30%,同时减少了20%的能源消耗。
When used to wearable devices and intelligent machines, this module can be spawned thinner and more design freedom. Compared with the existing module, the signal receiving ability of living up to 30%, while reducing energy consumption by 20%.
此外,该模块拥有更高的测量精度,每分钟脉搏误差不超过2次,足以与医疗设备相媲美。
In addition, this module has higher measurement accuracy, each minute pulse error is less than 2, which is comparable with the medical equipment.