CONTACT US
Address:Shenzhen city Luohu District peace road felicity hotel room 910 No. 1085
Website:www.longstartech.com.cn
TEL:0755-2556 9680
FAX:0755-2556 6650
Mobile:13316929948
Email:James@longstartech.com.cn
Contact Person :James
LOGNSTART NEWS
---
LG Innotek has released the perfect waterproof UV LED module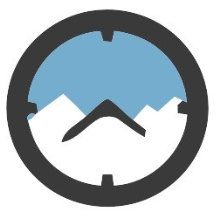 30.3.2018
Source:www.longstartech.com.cn
Over the past year, LG Innotek has started providing UVLED modules for the famous manufacturers of water purifier in Japan and achieved the perfect quality of the zero defect rate.
As we all know, the Japanese market has very strict quality standards, but the new waterproof UVLED module has passed 50 thousand modules detection without any problems, which proves its excellent performance and quality.
UVLED is an advanced semiconductor light source, which sends out ultraviolet light between 200 and 400 nanometers (nm). It eliminates bacteria and viruses, and react with special substances, for surface, water and air disinfection, health care, medical care, biotechnology and treatment and exposure devices.
The LG Innotek's ultraviolet light emitting diode module has a waterproof function that can be removed directly from water in the water tank of the water purifier. 99. 9% of the bacteria and viruses.
It is a waterproof product specially used for water purifier and water tank, which is installed on the bottom or side of the water tank. In particular, the product has the IPX8 level protection performance, which is the highest in the international waterproof standard. It is safe to work under 1 meters of water for a long time.
The ultraviolet LED of LG Innotek is also harmless to the human body, because it only uses ultraviolet light to sterilize, instead of using any chemical or heavy metal. Unlike the traditional mercury ultraviolet lamp, it is safe.
The product is easy to use and can control UV sterilization quickly and accurately. Mercury ultraviolet light takes about two minutes of preheating, and the UV LED module of LG Innotek does not need to preheat using advanced semiconductor light sources.
Last November, LG Innotek developed a 100 megawatt UV-C technology that proved its unique UVLED technology, two years earlier than the industry expected. This product is a powerful ultraviolet ray that can sterilize the surface of an object and even flow in water and air.
In addition, LG Innotek launched the "ultraviolet LED" module in April last year, which is used to sterilize water purifier. The product is installed on the water purifier. It is a direct water purifier from LG electronics and has a good response.
The company's head said, "LG Innotek's UV LED module has been certified by LED for its bactericidal performance and quality certification. It has accelerated the plan to enter the global market."