CONTACT US
Address:Shenzhen city Luohu District peace road felicity hotel room 910 No. 1085
Website:www.longstartech.com.cn
TEL:0755-2556 9680
FAX:0755-2556 6650
Mobile:13316929948
Email:James@longstartech.com.cn
Contact Person :James
LOGNSTART NEWS
---
Uvled now the size of the market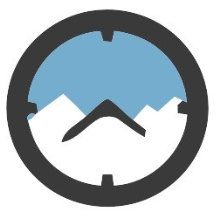 5.1.2017
Source:www.longstartech.com.cn
Survey in the near future, related institutions to make forecasts, UVLED market scale (grain size) will hopefully from $2014 in 90 million to expand to $2019 in 600 million, among them, the UV - ALED affected by falling prices in recent years, growing fast, market demand became obvious departure from 2014 to 2016, and the application in industrial use level, price volatility is low. UV - CLED are expected to increase from 2017 to 2018 into the growth period.
Learned, UV LED the development of the mainstream of uv-a LED and UV - CLED, including uv-a LED more focus light curing market applications. In 2016, according to data because import uv LED products positive light curing, sterilization and purification market application, forecast output will grow to $166 million. Under uv-a LED bargain keen market competition, the overall UV LED market value has two consecutive ?
Mercury lamp, however, the use of banned rules will fermentation under the expectations in 2020, Europe and the United States and Japan uv light curing equipment dealer are actively import LED, pull to rise to machine and replace the demand of the market, driving the overall uv LED market in 2021 output value up to $555 million, compound annual growth rate as high as 27%. Uv light curing LED application market in 2016 output value of $81 million, up to $195 million, 2021 annual compound growth rate of 19%, uv LED curing light, 2020 module penetration will come to 50 ~ 60%.
In addition, because the UV - C can be used in food preservation, air purification, water purification, such as market, potential demand. UV - CLED product technical threshold is quite high, however, no matter in epitaxial, chip technology, packaging and market acceptance, are facing many challenges. In the technology continuous ?