CONTACT US
Address:910, 1085 Heping Road, Luohu District, Shenzhen
Website:www.longstartech.com.cn
TEL:0755-2556 9680
FAX:0755-2556 6650
Mobile:13316929948
Email:James@longstartech.com.cn
Contact Person :James
LOGNSTART NEWS
---
Longstar technology will attend the sixth session of the CIMAE Exhibition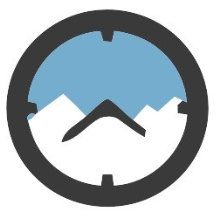 23.3.2016
Source:www.longstartech.com.cn
Annual much attention of China International Modern Agriculture Expo (referred to as CIMAE) will on April 19, 2015 in Beijing meeting, which lasted three days, the exhibition has gone through five circles, five years, CIMAE conform to the modernization of our country agriculture sustained rapid development direction and demand, adhere to market-oriented, professional service optimization, expanding the international market, and expand the scale of exhibition every year, a steady increase in the number of exhibitors, increasing international influence and brand awareness and drama, many of the authority of the media, known as "China's first exhibition of modern agriculture".
CIMAE 2015由农业部中国农业国际合作促进会、中国农业工程学会联合主办,预计本届博览会展示面积将超过20000平方米,参展企业600余家,专业观众30000人次。
CIMAE 2015 by Ministry of agriculture of China agriculture international cooperation and promote, CO sponsored by the Chinese society of agricultural engineering, it is expected that the Expo exhibition area will be more than 20000 square meters, more than 600 exhibitors and professional audience of 30000.
本届博览会主题为"科技导向 产业对接",将彰显现代科技对农业现代化发展的支撑和保障作用,为我国农业现代化最新科技成果提供发布、推广及应用的最佳平台,博览会同期还将举办学术研讨、产品推介、项目考察等众多丰富多彩的论坛及活动。
This Expo theme is "science and technology oriented industries docking, will reveal the modern technology of agricultural modernization development support and guarantee for the role, for China's agricultural modernization the latest achievements in science and technology to provide the best platform for the dissemination, promotion and application, during the Expo will be held seminars, product launches, inspection, etc. many rich and colorful forum and activities.
深圳市隆兴达科技有限公司,做为此次展会的参展商之一,作为中国最专业的UV LED 供应商,及时跟踪行业发展走势,为客户提供最专业技术理论服务,深刻反映市场的细微变化,为世界各地的客户搭建沟通交流的平台,提供全面的信息,技术及产品服务。
Shenzhen City Longxing Tatsu Technology Co., Ltd., do one of the exhibitors in the exhibition, as China's most professional UV LED suppliers, timely tracking industry development trend, to provide customers the most professional technical service theory profoundly reflect the subtle changes in the market, to build a communication platform for the customers all over the world, to provide comprehensive information, technology and products and services.
届时,我们将在1164展位,期待您的大驾光临!
Then, we will be in the 1164 booth, look forward to your presence!
主办单位:
Host unit:
农业部中国农业国际合作促进会
Ministry of agriculture, China International Agricultural Cooperative Association for agriculture
中国农业工程学会
Chinese Society of Agricultural Engineering
协办单位:
Co organizer:
国家农业信息化工程技术研究中心
National Agricultural Information Engineering Technology Research Center
中国绿色食品发展中心
China Green food Development Center
中国农业节水和农村供水技术协会
China Agricultural Water Conservation and rural water supply Technology Association
中国农业大学
China Agricultural University
黑龙江农垦总局
Heilongjiang Land Reclamation Bureau
北京国际都市农业科技园
Beijing international urban agriculture science and Technology Park
国际合作:
International cooperation:
Expo Link Lnc (韩国)
Link Lnc Expo (South Korea)
MEREBO Messe Marketing(德国)
Messe Marketing MEREBO (Germany)
农机工业同业工会台湾
Taiwan agricultural machinery industry trade union
Agrutech India(印度)
India Agrutech (India)
AgroRussia(俄罗斯)
AgroRussia (Russia)
FIERAGRICOLA(意大利)
FIERAGRICOLA (Italy)
Animal Farming Ukraine(乌克兰)
Farming Ukraine Animal (Ukraine)
西班牙农业创新联合会
Spanish Federation of agricultural innovation
UPPER:NO NEWS NEXT:NO NEWS